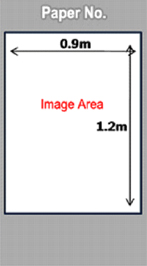 Each poster will be assigned a panel, which has its own paper's number at the conference.
We do not specify the poster format, but each poster should include the paper title, authors, affiliation, and paper number and must fit within a 0.9m X 1.2m space.
Each paper's code will be shown on the board.
Poster presenters are required to prepare their own poster materials in advance and post their presentations 30 min. prior to each session.
Please remove your poster within 1 hour after your session is ended. All remaining posters will be removed.
The materials such as some scissors and tapes will be provided in poster session place.